Machine learning has kept the technology world abuzz for some time now, and for a good reason. It is a literal step towards making computers learn. So, how does this work?
Well basically, a set of 'teaching data' is given to a machine learning algorithm, and then it is asked to answer similar questions using the provided data. Say, we provide the computer a set of photographs, some of which say "this is a car" and others which say "this is not a car." So, now when you show the computer a series of new photographs, it would begin to identify the ones that have a car in it.
The computer then continues to add to its teaching set by segregating every photo that it identifies correctly, and the program effectively gets smarter and more information equipped.
Thus, a very simple example of machine learning that we see around every day is in mobile phones. Phones like the iPhone 7 and many Red Mi models use machine learning to recognize imagery, faces and even the lighting inside a room.
What is it leading to?
Rise of more and more smart machines
Machine learning has evolved to benefit a variety of business solutions, including development of interesting content for website visitors, engaging users with chatbots, help stores to read consumer behavior and even develop products that are autonomous. Leveraging machine learning has basically enabled processes to be standardized without human intervention and allowed for new products to be experimented and developed.
Autonomous driverless vehicles are one of the greatest examples of the wonders of machine learning, for which Intel and Waymo have recently teamed up. These smart cars would not only incorporate the Internet of Things but will also learn about its owner and the environment.
Increased data security
Malware is already a huge problem and is only growing recently. There were close to 325,000 malware files detected on a daily basis by Kaspersky Lab in 2014. But, a research indicated that each piece of new malware that was found had almost the same coding as the previous versions and only 10% or less of the files had iteration changes.
Machine learning algorithms are competent of monitoring data patterns and report irregularities that could foretell security breaches. This has helped to spot several potential cases of fraud across many different fields. PayPal, for example, uses machine learning to fight money laundering.
Personalization of marketing campaigns
Marketing personalization is a growing trend to gain more and more customers. It allows marketers to target visitors on their individual preferences. So, when you visit an online store and look at perticular products or search something, you start to see digital ads of the exact same products across the web, even if you hadn't bought it. This is just the beginning of marketing personalization, there's way more to this. Companies can personalize everything from emails a customer receives, product recommendations, to sale notices. Marketers are making innovative use of Augmented Reality in their campaigns. This lets them integrate the digital world into the real world, to get through a large sect of consumers and basically, anyone owning a smartphone.
Better search results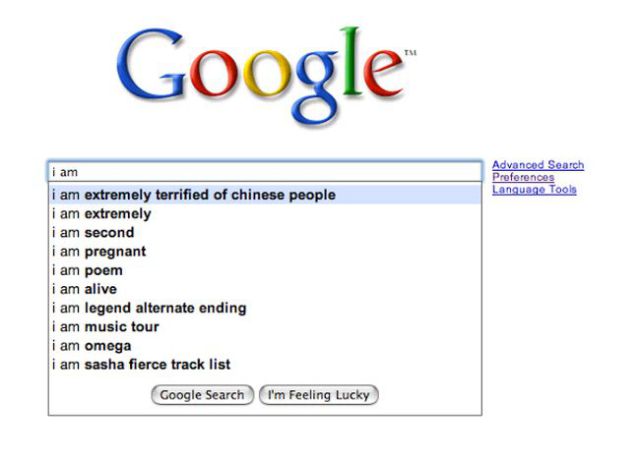 This is possibly the most noticeable use of machine learning – Google and similar brands have been making use of machine learning to constantly improve their search engines. Every time you search something on Google, the program notices your responses to the searches and its results. It uses this pattern to learn your choices and deliver better results in the future. Similarly, websites like Amazon or Netflix use the same machine learning algorithms to analyze your activity and determine what you'd like to binge watch next after comparing it to the millions of other users. These recommendations get smarter with time.
What does the future hold?
When it comes to incorporating machine learning on a global level, rather than having algorithms drive the content, it's the content that has been driving algorithms. Thus, data is an important part of machine learning and how companies utilize it. In the coming future, machine learning is likely to determine which business succeeds and since data has no native language, businesses with more data will have more leverage.
Therefore, machine learning is increasingly being considered as an independent subject separate from technology, and is clearly not a short-term trend. It has already transformed industries and, as it grows, will continue to be a foremost driver in changing how businesses relook at engaging with their customers.
Share Your Thoughts
comments